Fabric dyeing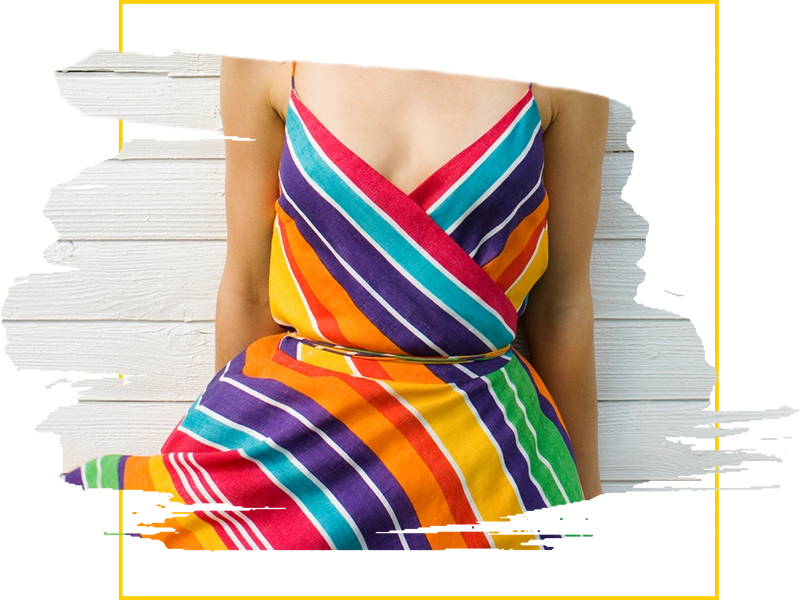 Fabric dyeing is a service worth entrusting to the Bilo dye house! Fabric dyeing is intended to prepare materials for subsequent processing. In other words, it is a process that brings out all the aesthetic qualities of the fabric. The treatment beautifying the material is performed with the use of modern synthetic dyes, which are available in a wide range of colors. The preparations are easy to use and effective, which allows you to obtain clean, intense colors in the target color.

It is worth remembering that fabrics or finished products made only of natural materials are dyed. The process of dyeing fabrics depends primarily on the type of fibers and the subsequent use of the material.
Methods of dyeing fabrics
We use various types of dyes and processes to dye fabrics, thanks to which we give a new character to all clothes delivered to us at our headquarters in Łódź. We offer three ways of dyeing fabrics and finished products:
1. Direct dyeing of fabrics
using the so-called direct dyes, which are recommended for cellulose fibres. Coloring preparations fix on the material already during dyeing. Finished products can also be dyed in this way.
2. Pigment dyeing of fabrics
is carried out exclusively with the use of vat dyes in the form of finely dispersed powders or pastes that form a dispersible suspension in water.
3. Reactive dyeing of fabrics
allows you to increase the intensity of colors and their durability. We use this method to dye silk, cellulose fibers or wool. The dyes used in this process have the ability to permanently chemically bond with the fibers thanks to reactive molecules.
Dyeing of knitted fabrics
We are very flexible in adapting our offer to the expectations of interested customers. We offer you a range of knitwear dyeing services. We also undertake their further processing, based on
decatization process, which ensures that the original dimensions of the clothes are maintained even after repeated washing.
Just like fabrics, we also dye knitted fabrics in various ways and using various dyes. For this purpose, we use the above-mentioned dyeing techniques: pigment, reactive and direct.
We encourage you to take advantage of our offer, and if you have any questions, please contact us by phone or e-mail.
Why is it worth using our fabric dyeing services?
Since 1988, the Bilo company from Pabianice near Łódź has been providing fabric dyeing services for enterprises from the entire Łódź Voivodeship. We are distinguished not only by our extensive experience in material processing, but also by modern technological facilities, thanks to which we can dye and bleach fabrics quickly and in an environmentally safe way.
Our offer includes direct, pigment and reactive dyeing of knitwear and fabrics. We dye natural and synthetic fabrics, including wool, linen, viscose and polyamide fabrics. Our employees will be happy to advise you on the choice of the method best suited to the type, weave and thickness of the material, selecting dyes that will work best on a given fabric.
Customers appreciate our commitment and professionalism, choosing the services provided by our company for years. We can proudly say that we are the leader on the Lodz market of fabric dyeing and other services in the field of textile processing. Despite this, we do not rest on our laurels and are constantly developing, expanding the range of services we provide.
We invite companies from the sector of small and medium-sized enterprises from the entire province to cooperate with us. If you have any questions, we remain at your disposal - we will be happy to provide you with all the necessary information.