Refining fabrics and knitted fabrics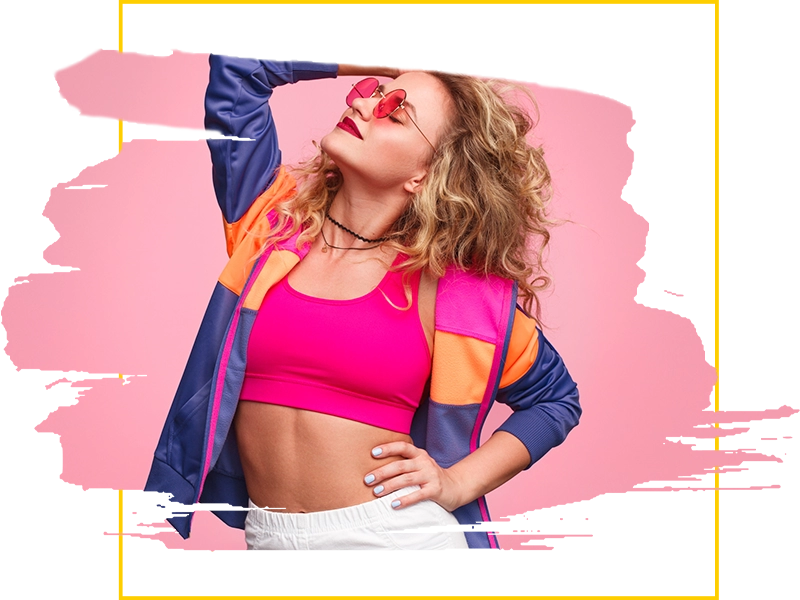 You can outsource the processing of fabrics to our Bilo dye house! Based on our many years of experience, we present a wide range of refining fabrics and finished products. What is this service about? Refining fabrics - otherwise known as finishing - means a set of various material processing processes, the purpose of which is to increase the aesthetic and functional qualities of materials. It is worth refining materials, because they gain antibacterial properties, prevent pilling during use and become smooth to the touch. Refining finished products will make them tear-resistant and more susceptible to dyeing.

The treatments that are included in the refining of fabrics are:
decatizing fabrics,
fabric dyeing,
refining of finished products.
Refining finished products - what is it?
Not only raw fabric, but also finished textile products can be refined. Thanks to this, it is possible to obtain a new texture or color of clothing and accessories from the material, as well as to give a unique character to finished products.
Refining finished products is nothing more than subjecting them to various types of processing. Contrary to appearances, the processing of the fabric does not have to be done before it is used to sew an item of clothing or another product - finished articles can be refined. The most commonly used processes for refining finished products include steaming and
sandblasting of fabrics, which give them a fashionable "worn" effect, as well as coloring materials using various methods.
Every entrepreneur running a wholesale or retail sale of clothes and fabric accessories should consider our refining services, thanks to which they will quickly and cheaply adjust their assortment to changing trends. Thanks to extensive experience in fabric processing and modern technological facilities, we can guarantee the highest quality of services and excellent results of our work.
We invite entrepreneurs from Lodz and the surrounding area who are looking for a proven company offering refining fabrics and finished products to cooperate - we are convinced that we will meet your expectations! If you have any questions, please contact us.
Methods of refining fabrics
We carry out work in the field of refining fabrics using three basic methods: chemical, mechanical or thermal. For the chemical refinement of fabrics, we use appropriate agents, thanks to which we obtain the effect of color intensity, gloss or increase the durability of materials. Of these three methods, the most popular is chemical finishing, which improves the fabric and increases its class and quality. However, we do not limit ourselves to just one method. Both mechanical and thermal methods of fabric refining are an ecological alternative to chemical fabric refining.
In our Bilo dye house, we have modern machines, thanks to which we carry out orders on time, and the quality of the work carried out in the field of refining fabrics and finished products is at the highest level. We have been operating since 1988, so over the years we have gathered experience and extensive industry knowledge. Thanks to this, today we can not only respond to market demand, but also create new fashion trends.